Action Groups
The CANSEARCH Foundation has the support of several action groups created by people loyal to the Foundation who solicit their entourage to raise funds to fund the CANSEARCH Research Laboratory's research.
Each action group has an official who is in contact with the CANSEARCH secretariat. If necessary, the Foundation provides administrative support, validates the documents with the logo and / or presents the Foundation and, if desired, relays it to the database, the website and the Facebook page.
Events initiated by the action group may be open to the general public or targeted by action or geographical area.
Each payment to the bank will be identified and then communicated to the head of the action group. If a special section is dedicated to the action group, this heading can be communicated to the head of the action group.
Depending on your wishes and aspirations, you have the possibility to create and / or participate in an action group. Do not hesitate to contact us!
CANWALK
Brigitte Crompton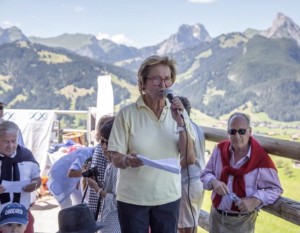 Whether in the mountains or elsewhere, Brigitte Compton allows you to discover scenic landscapes during beautiful walks with family and friends to help support children with cancer.
Since its foundation we have supported the Cansearch Foundation, which is particularly important to us.
We are contributing to this by organizing the CanWalk every two years in Schonried. The 2016 edition brought together 120 participants of all ages + a dozen doggies. This easy and family walk ends in a grill in an alpine farm.
We hope to see CanWalk grow in future editions and wish the Cansearch Foundation a bright future.
Brigitte and Gerry Crompton
CANAFTERSKI
Hans and Barbara Bölsterli
Every two years, Hans and Barbara Bölsterli organise in a warm and welcoming afterski get together in Verbier to present and support the CANSEARCH Foundation.
CANSEARCH has a big meaning to us as we are very enthusiastic about the work done by Professor Marc Ansari and his Team.
To be able to support the fight against cancer and even more, children's cancer, is of utmost importance to us.
We found a solution to raise some money in the CANAFTERSKI event which we organized last December for the second time in Verbier and believe that it is becoming a tradition. We wish Marc and his team all the very best and encourage others to initiate similar events in order to raise money for CANSEARCH.
Barbara & Hans Bolsterli
CANFIGHT for Victoria
Guerric and Coralie Canonica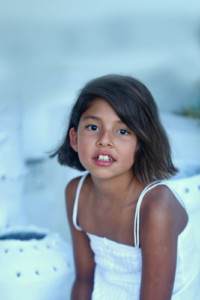 In memory of Victoria, 10 years old at the time of her death, her family and friends wanted to join forces to actively support the research work of the CANSEARCH Foundation, mainly in connection with acute myeloid leukemia (AML), Aware that only research will effectively combat this disease and cure children affected by it.
This link will allow you to follow the actions organized to support us, aware that only research will effectively fight against this disease and cure children who have it.
coralie@cansearch.ch
ARTGROUP
Stephanie Ansari
Thanks to Stephanie, CANSEARCH opens its horizon to the world of art and has organised beautiful artistic encounters for the benefit of the Foundation. Stephanie is also responsible for the auction of the charity evenings of the Foundation.
CANSEARCH is also represented abroad!
In Dubai
Ian Crompton, President
Ian works as Director in the field of perfumes at Firmenich. Initially based in London, he also practiced in Cologne and Paris. He is married and has two children.
ian@cansearch.ch
In Great Britain
Anthony Burrell, President
Since 1992 Anthony has worked as a fund manager with Mirabaud Investment Managament Ltd after 19 years in Montreal, Geneva and London. Anthony is also a non-executive director at Millbank Financal Services Ltd and Trustee of Margaret Pyke Trust.
anthony@cansearch.ch